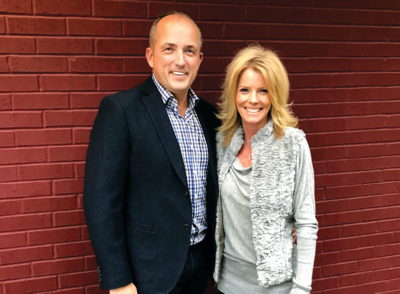 Christie Cox, President, Licensed Funeral Director
Marty Cox Sr., Vice President
Christie Cox is the owner and lead Funeral Director for Polo Family Funeral Home. Christie attended Sauk Valley Community College and graduated from Worsham College of Mortuary Science. Prior to the purchasing of the funeral home in 2004, Christie worked with various funeral homes in the area to gain a vast array of knowledge for the funeral industry, including working with for local coroners office as a deputy.
In addition to owning the funeral home and as a director Christie has been dedicated to the funeral industry and to families in time of need through her ownership of Legacy Prints. The legacy program was created by her and husband Marty Cox for the funeral industry as a whole nation wide. With this program they design, create, print and ship custom graphics for burial vaults and other various print needs for families to remember a life loved and dearly missed.
Christie and husband Marty have lived in Polo since 1991, Marty graduated from Polo High School and Christie's family originated in Polo. They have been married 30 years, raised three wonderful children and since have added two son-in-laws and three beautiful grandchildren.
A dedication to each family they serve and to funeral service that is unique and truly genuine!